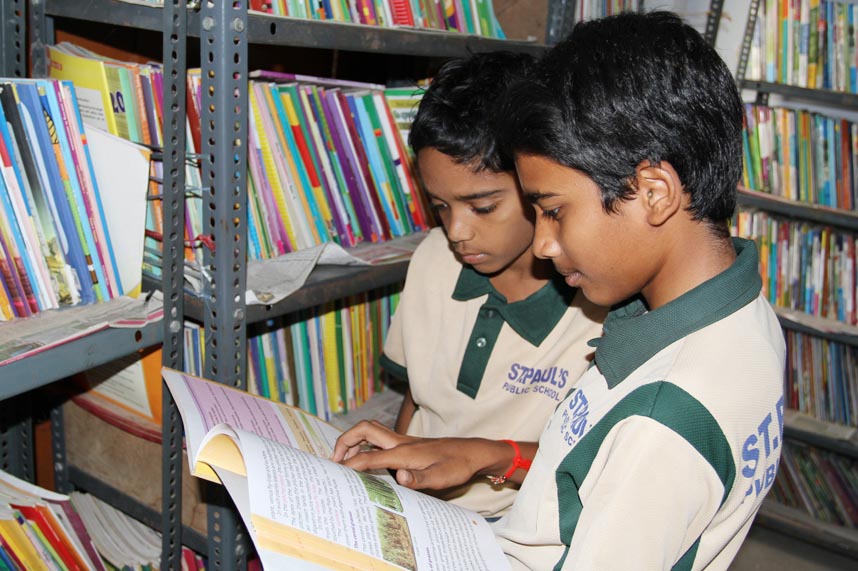 St. Paul's always firmly believes that academic Excellency and with over all development of the child is the way to success in this competitive world. The aim of an school is not only to impart instruction but also develop the total personality of the child by drawing his/her intellectual, moral, spiritual, physical, emotional and aesthetic facilities to make him/her fully human.
The subjects taught in the school:



English
I Language (Telugu / Hindi)
II Language (Telugu / Hindi)
Mathematics
Physical & Biological sciences
Social Studies
Physical & Health Education
Computer Sciences : Class I to IX Compulsory
Yoga, Dance, Singing, Drawing & Handwriting
Curriculum for Spoken English
Moral Science
All the students are given a course in moral science which is compulsory for class I to X to teach a student his / her obligations towards God, himself / herself, his/her community and follow human beings. Every student is encouraged to practice his / her own religion faithfully and to respect other religions.
Co-Curricular & Extra Curricular Activities
Education being the all-round development of a child, we give the child many opportunities to participate in a variety of co-curricular and extracurricular activities. It will make the child very strong and will also teach him/her the values of cooperation and sports man ship, making her/him a more disciplined individual
Out door Games
Volley Ball, Basket Ball, Foot Ball, Shuttle, Kabbaddi, Kho-Kho etc.
In door Games
Shuttle, Chess, Caroms etc.
Athletics
It includes Running, Jumping, and Throwing
Literary
Regular opportunities are given for the students to participate in Debate, Elocution, Essay writing in English, Hindi & Telugu, Quiz and General Knowledge Storytelling, Rhymes in English, Telugu & Hindi.
Cultural
Students are given encouragement to participate in various cultural activities like singing, Dance, Music, Dramatics, Mono action, Mime, Mimicry, Fancy Dress, Drawing, Painting etc.

Every activity of the school is a part of school Curriculum and is exclusive for the overall development of the child and educate the child as a whole, the activities are incorporated in a systematic way so that it doesn't affect the academic performance of the children.

To organize these activities in a systematic way the students are classified into three Houses Viz. Victory, Challengers & Creative.

The Inter House competition is conduct regularly throughout the year and incentives are given in the form of points, trophies and certificate of merit to the individual participants.

All these activities are meant to develop the total personality of the child. Parents and teachers should encourage and guide their children to participate in it whole heartedly. The parent and teachers should see that they compulsorily participate in one event for literary, cultural, sports and games during the academic year.